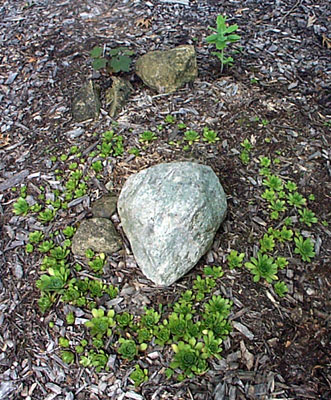 Isn't it funny how these Hen's and Chicks
grew in a circle around this stone?
Must be like those crop circle things, eh?

Very nice place to relax and
listen to the water...

And...the ferns are higher than your waist!

Like the sign says...you might want to call before dropping in un-announced!
I'm known as "That Naked Gardener Guy". Smiles.