Our Garden Walk will also take you through the the seasons...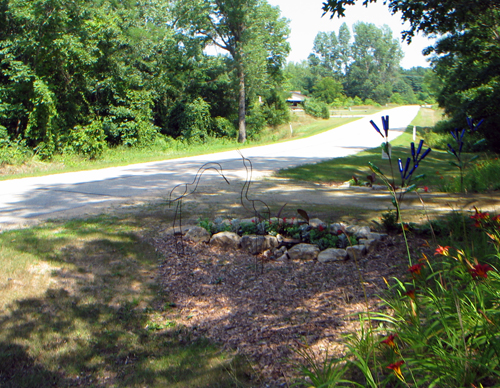 This is entering the second driveway.
Our Garden Walk, as shown on the map, starts here.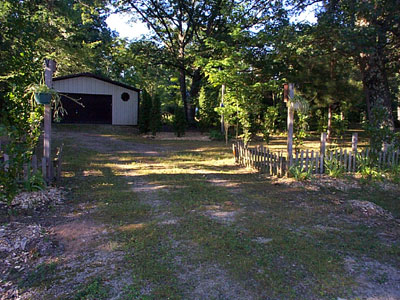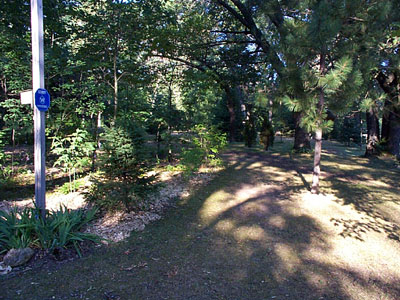 Alice and Bailey
The fence is lined on both sides with several rows of Day Lilies. I am adding three more rows this year and that means even LESS mowing!
The Hosta garden is on the left...
Here you may see some of my lawn-to-garden conversion...a work-in-progress.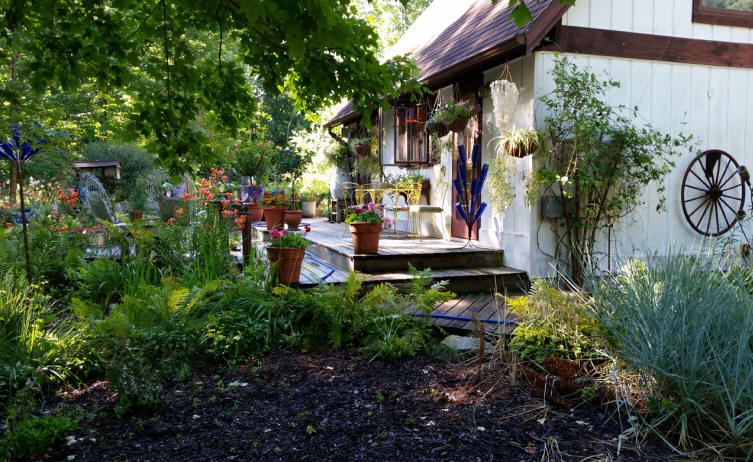 Getting closer to the house.
There are paths inviting you to enter on the left, but we keep going straight.


Bottle Wall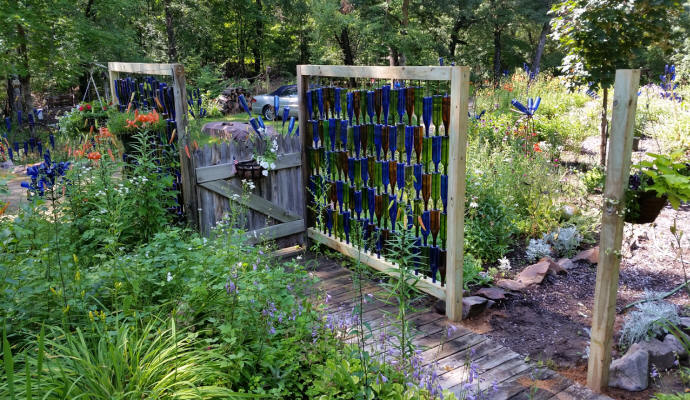 My New Bottle Wall with 200 Bottles

Only two rules for all who visit my gardens:
1. Try not to step on anything green.
2. See a weed and pick it up...and all the day you'll have good luck.
Weeding the garden is my therapy...
A Weed is a Flower in the Wrong Place
by Ian Emberson
A weed is a flower in the wrong place,
a flower is a weed in the right place,
if you were a weed in the right place
you would be a flower;
but seeing as you're a weed in the wrong place
you're only a weed –
its high time someone pulled you out.


Although I did my Master Gardener training in Green Lake, WI, I am proud to say I received most of my garden education from my Mother!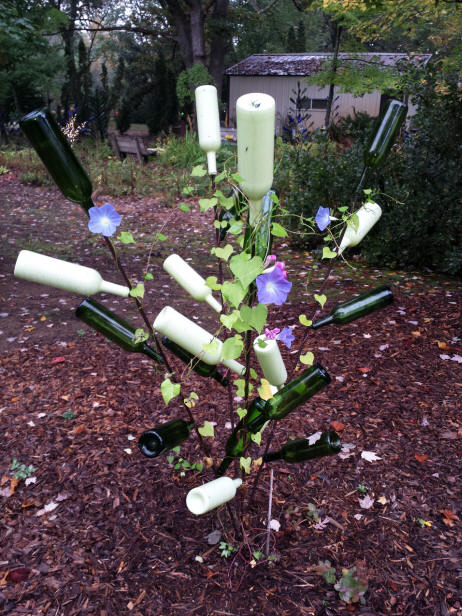 I was a little late in getting my Morning Glory's started...but they still look pretty! They will be nice next year!



Early in the summer, it's backed by lots
of very bright yellow buttercups.
They're SO Yellow!


Some Fall decorations!



Crooked Bottle Tree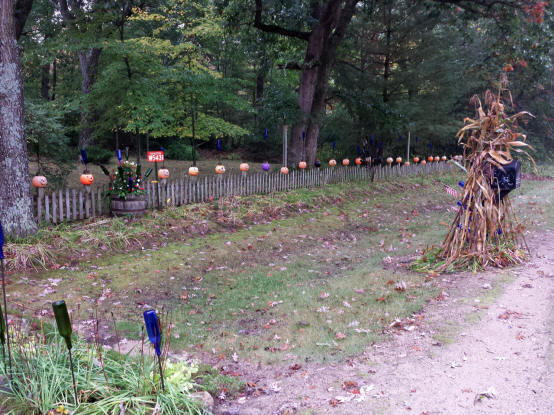 The whisky barrel has a tower of red and white Impatiens.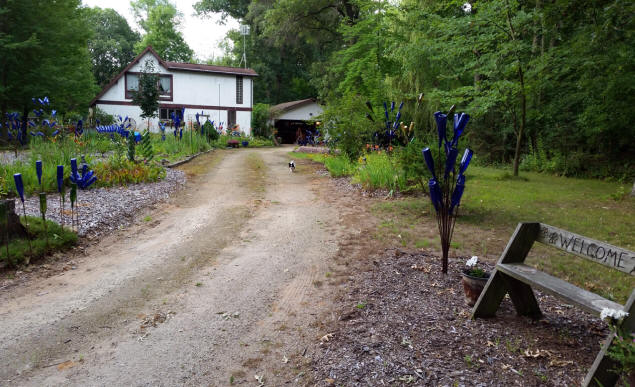 And now...back up to the house...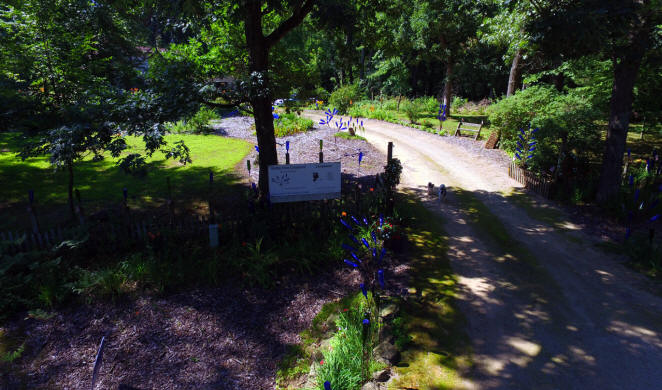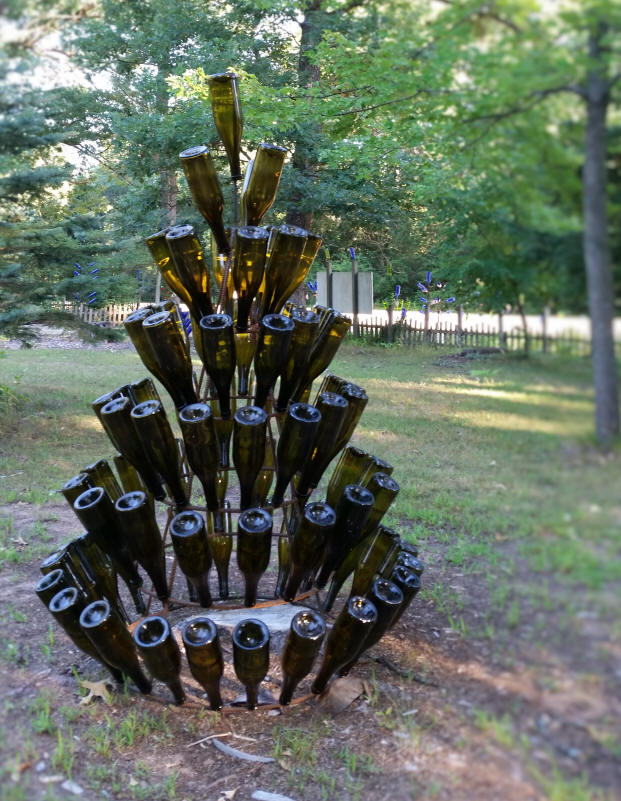 67" Christmas Bottle Tree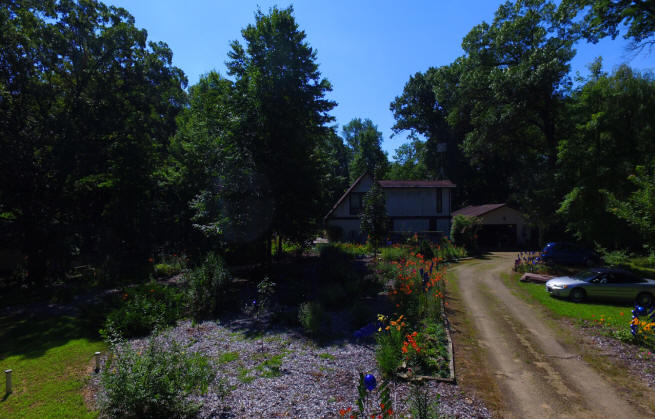 This leads us over to the main driveway...along the front of the house.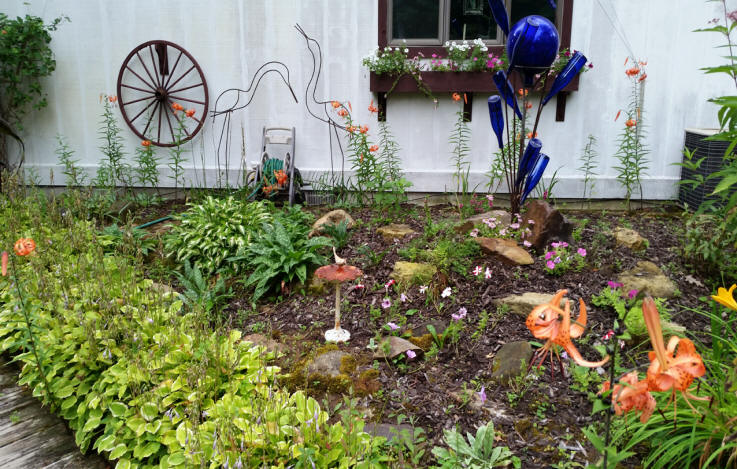 The raised gardens on the left have a variety of Hosta and Pulmanaria,
as well as two cranes.
When we purchased the property in 1993, the landscaping consisted of seven small shrubs along the front of the 750 square-foot Chalet-styled A-frame. We added on to the house and went to work on the gardens. One of my goals...More room for the flowers and less room for the grass.
Needless to say...my gardens are a labor-of-love! They are very informal, but they do have many cozy places to sit and enjoy the plants and the view.

So...I received my green thumb from my Mother...Marilyn J Schanel.
You should see HER gardens...Nine of her twenty acres are flower gardens. This photo shows only a small corner of her gardens.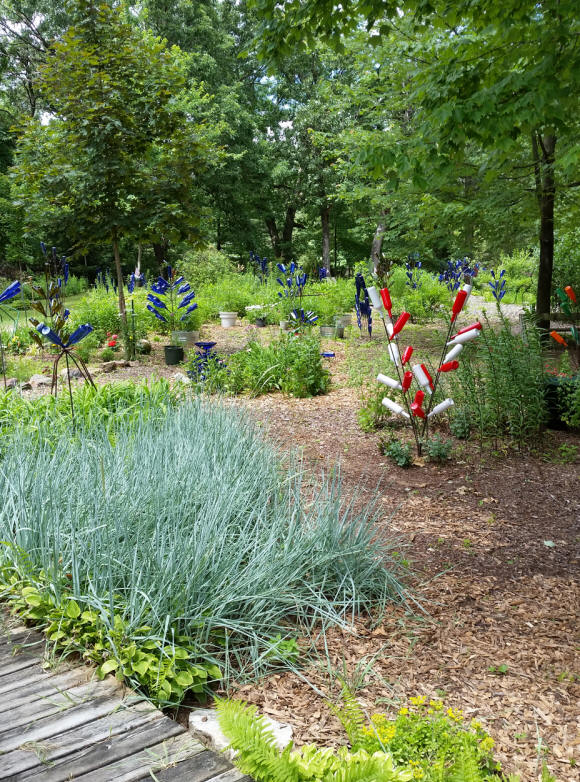 On the right...more of my lawn-to-garden project.

That gazing ball is 14 inches in diameter.


And on your right...looking down the main driveway...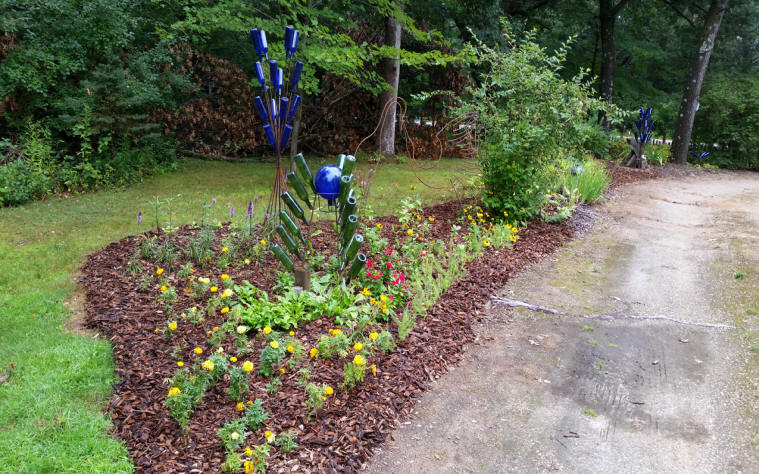 Can you see the Invisible Creatures?
Two Dancing Cranes.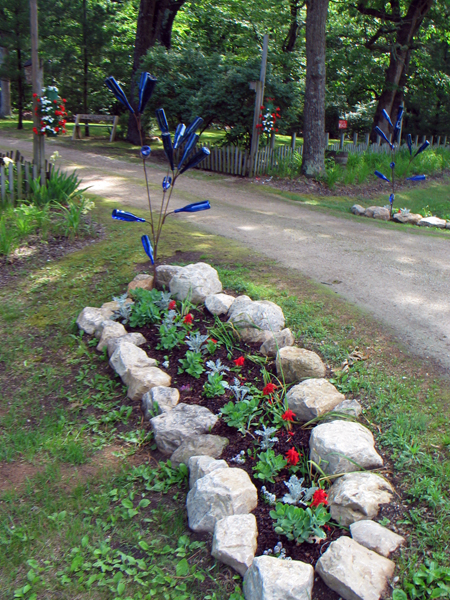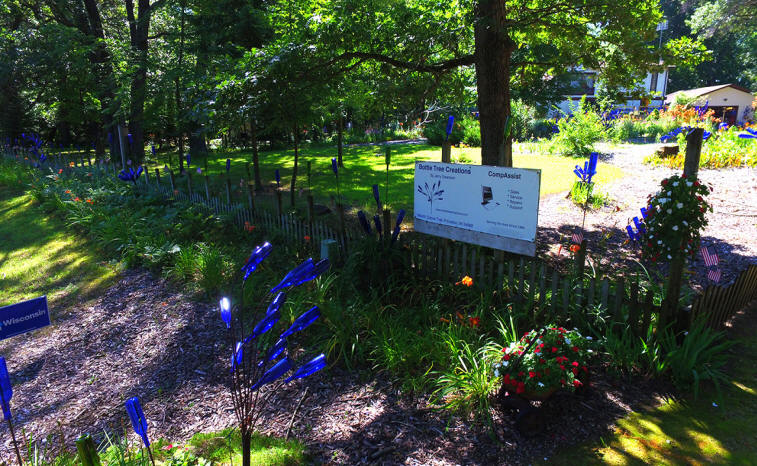 The main driveway to the house...

84" Christmas Bottle Tree
68" Wide
264 Green Bottles
112 ft. Blue LED Lights
Over 1500 welds
Total Weight about 500 lbs.